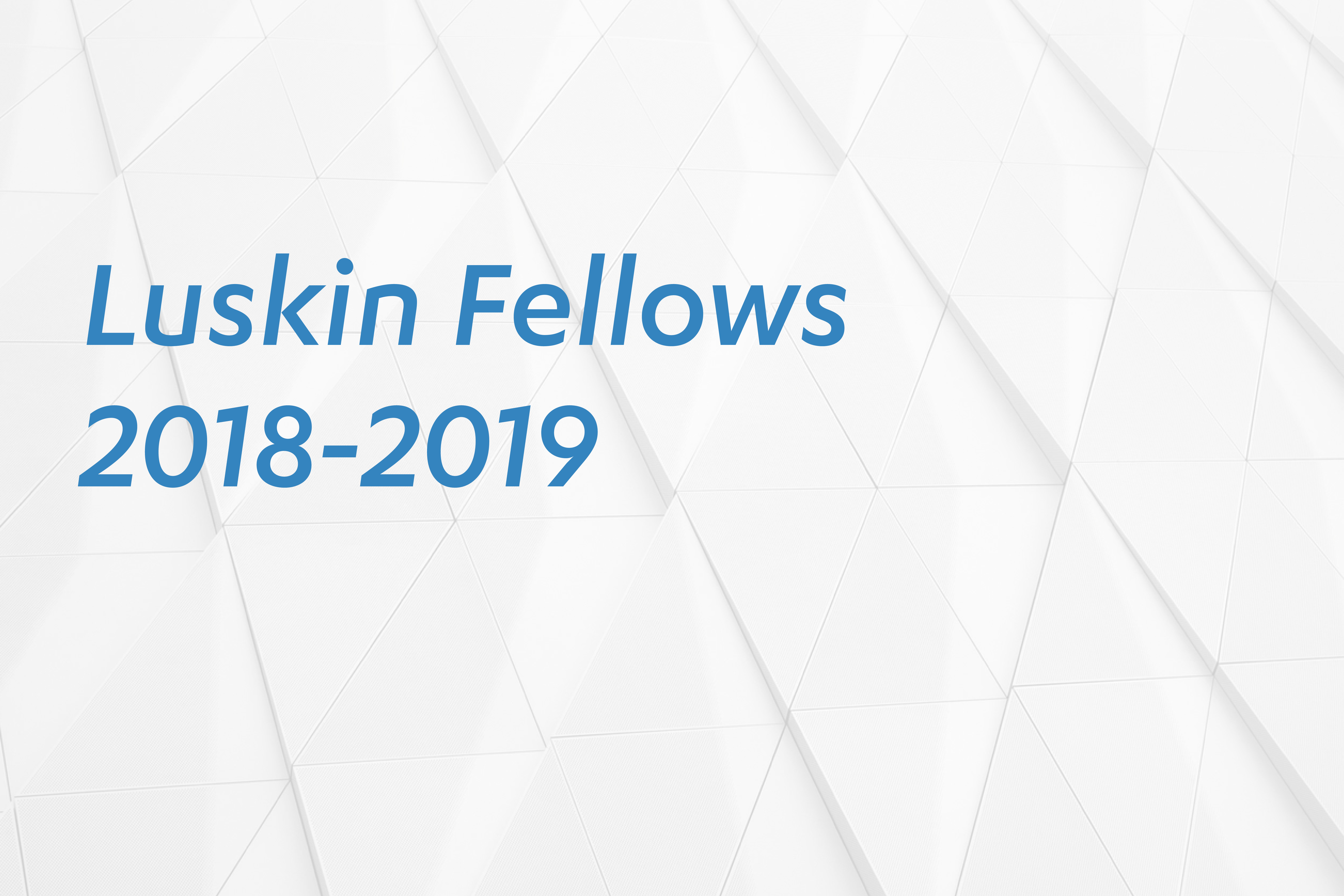 The UCLA Luskin Center for History and Policy is pleased to announce its next class of Luskin Innovation Fellows for 2018-2019. The Luskin Center is one of the first institutions of its kind in the nation to bring together in-depth historical research and cutting-edge policy analysis.
Innovation Fellowship teams for 2018-2019 will address a range of national and international problems. To learn more about the Innovation Fellowship teams and their projects, visit this webpage.
For inquiries about the Luskin Center, please write to luskincenter@history.ucla.edu
For academic year 2018-19, the Luskin Center for History and Policy is inviting proposals for innovative new research projects that have three defining qualities: 1) they bring historical analysis to bear on issues of contemporary political or social relevance; 2) they explicitly aim to contribute to solving an identifiable problem; and 3) they are collaborative in nature. Research teams should include at least two and preferably more members. Proposals that include one or more faculty members or graduate students from the UCLA History Department are particularly encouraged. Successful proposals should make clear the importance and added value of historical research—and also identify the problem to which their project will provide an answer (of a local, national or international nature). We want to emphasize that collaboration should be a key factor in the proposal and research project.
The outcome of the Luskin Center grant should be a historically informed white paper with recommendations addressing a contemporary problem, to be delivered by May 15, 2019. The Luskin Center will assist the project team to identify relevant policymaking audiences and, when relevant, will help the team transform the white paper into an editorial and facilitate its dissemination in diverse media outlets.
In addition, all team members are expected to participate in the monthly Luskin Center workshop on history and policy, as well as an opening orientation session at the beginning of academic year 2018.
Please submit a proposal of no longer than 3 single-space pages that defines what problem the project seeks to address, who the team members are, how history adds value to the analysis, and gives a sense of who the intended audience is. Proposals should also include an additional budget page that reflects the costs to be incurred in the course of research. Grants will range between $15,000-$30,000.
The Luskin Center will host an open house on June 6, from 2:30-4:30 pm in Bunche 6339 to answer questions about the proposal. Please join us then!
Inquiries about the CfP can be directed to Luskin Center Director, Prof. David N. Myers at myers@history.ucla.edu. Submissions can be sent to luskincenter@history.ucla.edu and are due on June 15, 2018.
David Myers, the director of the Luskin Center for History and Policy, participated in a National History Center panel on History and Public Policy Centers at the American Historical Association on Thursday, January 4. The panel brought together directors of history and policy centers to discuss how to bring history and historical knowledge into broader public policy discussions.
This session, "History & Public Policy Centers" will air on C-SPAN 3 on Monday January 22 at 8pm ET.