Essential Workers, Health Crisis and Policy: A Public History of Farm Labor
The Covid-19 pandemic has highlighted how much society depends on essential workers. But some workers are more protected by policy than others. Rates of pay, health provision, working conditions, and access to recourse through unionization varies from sector to sector. Within the broad category of essential workers, farmworkers stand as a class apart.
LCHP will support this team to hold a public workshop that will contextualize the struggles being faced by farmworkers during the pandemic by discussing the movement to protect farmworkers in the 1960s, 1970s, and 1980s, from dangerous pesticides.
Project Participant Bios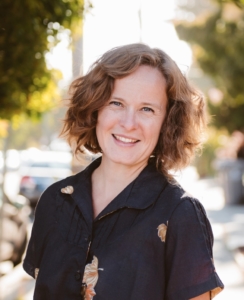 Tawny Paul is a social and economic historian of Britain and the Atlantic World, as well as a public historian. Her research concerns the history of capitalism, poverty and debt, labor, and incarceration.
Paul's most recent book, The Poverty of Disaster: Debt and Insecurity in Eighteenth-Century Britain (Cambridge University Press, 2019) is a study of the tens of thousands of men and women who were incarcerated for failing to pay their debts. The book examines the role that debt insecurity played in society and how it shaped the identity of the middle class. Paul is the author of over ten peer-reviewed book chapters and articles, which have appeared in journals ranging from the Economic History Review to History Workshop Journal and Early American Studies.
As a public historian, Paul's work uses history to think critically about current social problems. Drawing on her expertise on the history of debt, she is interested in modern forms of debt incarceration and debates over bail reform. Her work exploring the long history of  precarity and the gig economy has been featured on BBC Radio, The Conversation, and Business Insider, amongst others. Paul has worked as a consultant interpretive planner, designing the content of museum exhibitions. She has an interest in the intersections between art and public history, a topic pursued in her book Art and Public History: Opportunities and Challenges, co-edited with Rebecca Bush.
As Director of the Public History Initiative (PHI), Paul manages the activities and functions of the History Department's Public and Applied History Initiative, which promotes public history and outreach to the wider community.  She manages the National Center for History in Schools and HistoryCorps, which places undergraduate students in internships at schools, museums and archives.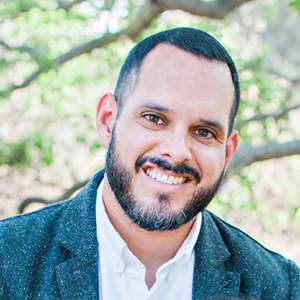 Daniel Diaz is the Director of UCLA History-Geography Project and a former high school history teacher, as well as the former director of Project Deviate, Inc., a non-profit he founded to support foster youth in the San Gabriel Valley. As Director of the UCLA History-Geography Project, Daniel provides professional development opportunities, workshops, and institutes for K-12 history-social science and ethnic studies teachers that emphasize local history and are guided by social justice and cultural responsiveness. Daniel's research interests include the impact of local history on student engagement, the K16 continuum, and how to best support history teachers new to ethnic studies.
Dr. Gaspar Rivera-Salgado is Project Director at the UCLA Center for Labor Research and Education. His research addresses Work, Labor and Social Justice in the US and immigration issues.
LA Plaza de Cultura y Artes is an institution of stories that makes known the role of Mexicans, Mexican Americans, and all Latinos in shaping the past, present, and future of Los Angeles. LA Plaza shares these stories through permanent and changing exhibits, educational initiatives, and a diverse range of public programming.
David Bacon is a writer and documentary photographer who documents labor, the global economy, war and migration, and the struggle for human rights. He has published widely on the history and photography of farm workers.