The Collecting Community History Initiative: The West During COVID-19 and Black Lives Matter
In 2020, the Autry Museum of the American West launched The Collecting Community History Initiative (TCCHI): The West During COVID-19, which aims to help communities across the West identify and preserve items of historical and cultural significance during the COVID-19 pandemic. In the wake of the killing of George Floyd, the Autry expanded the project to collect and contextualize artifacts related to the "Black Lives Matter" protests that have erupted across the West (as well as the nation and the world).
This project will involve developing a UCLA seminar about the initiative, curation, and community engagement. It will also involve a series of public programs about plagues and protests, past and present.
Project Participant Bios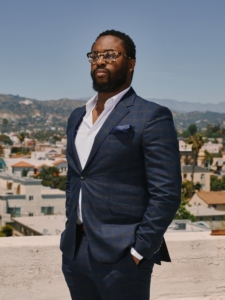 Tyree A. Boyd-Pates is a Los Angeles-based museum curator, historian, and public speaker with a career in History spanning across multiple disciplines.
Tyree started his career as a Professor of Africana studies at California State University Dominguez Hills, where he taught introductory courses into the discipline as well as the Harlem Renaissance. Simultaneously, he served as a leading contributor for Huffington Post's Black Voices and was selected to Fusion's Rise Up: Be Heard fellowship program for his work in capturing marginalized voices of southern Los Angeles, California stories as a writer and activist. After a series of successful events, particularly regarding his digital advocacy, community building, and social media savviness, Tyree pivoted into museums as a History Curator and Public Program Manager at the California African American Museum.
Organizing multiple critically acclaimed history exhibitions that have drawn in thousands, Tyree's museum curation has been featured in The New York Times, Vogue, Hollywood Reporter, Fast Company, Fortune Magazine, NPR, The LA Times, Hyperallergic and many others. Tyree has organized and facilitated popular public programming featuring conversations with Congresswoman Maxine Waters, Ava Duvenay, Terry Crews, Rakim, Talib Kweli, and Chuck D, and KRS-One. Additionally, having consulted Fortune 500 Companies on Black History, He has also consulted on major museum exhibitions and projects for the Smithsonian, the Getty Museum, and the Broad museum, and the Los Angeles Philharmonic.
Recently, Tyree joined The Autry Museum as the Associate Curator of Western History. At The Autry, he organizes History exhibitions to stimulate and engage communities that have been omitted from American history in the West through exhibits, programming, and partnerships using a cultural and creative lens.
As a leading thought leader and speaker, Tyree has spoken for NIKE, Apple's Media Art's Lab, The National Museum of African American History and Culture and for universities like the University of Southern California and the University of California, Los Angeles offering keynotes on African American History, Museums, Equity, Diversity and Inclusion, and how to create pipelines for Curators of color within the museum field.
He has been recognized by the State of California and the county of Los Angeles County, for his vital work in capturing and displaying American history. In 2018, he received the MLK Jr. Unsung Hero Award from the California Legislative Black Caucus and named as one of Los Angeles' 40 Emerging Civic Leaders. In 2020, Boyd-Pates was honored by the LA County Board of Supervisors for his excellent service to the city and county as well.
Aside from his career in public history, Tyree is an avid vinyl record and sneaker collector and plant connoisseur. You can find him thumbing through local record stores or buying plants at his local nursery and sharing them on Instagram. He often writes about race, history, mental health, and ways we can all practice diversity and inclusion.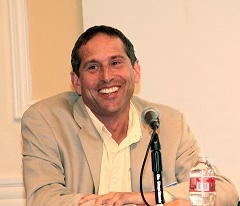 Stephen Aron is a history professor at UCLA and the founding executive director and then chair of the Institute for the Study of the American West at the Autry National Center. Through these roles he has sought to bridge the divide between "academic" and "public" history.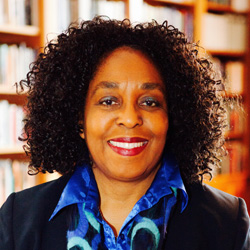 Brenda Stevenson is an internationally recognized scholar of race, slavery, gender, family and racial conflict.  Her specific intellectual interests center on the comparative, historical experiences of women, family, and community across racial and ethnic lines. Race and gender—the ways in which these two variables interact, intersect, collide with, emphasize, run parallel to and sometimes isolate one another—are at the center of her work. Her book length publications include:  The Journals of Charlotte Forten Grimke (Oxford 1988); Life in Black and White:  Family and Community in the Slave South (Oxford 1996); The Contested Murder of Latasha Harlins:  Justice, Gender and the Origins of the L.A. Riots (Oxford 2013); and, What is Slavery? (Polity 2015).