David Myers
Director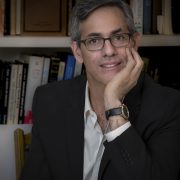 David Myers is a Professor and the Sady and Ludwig Kahn Chair in Jewish History at UCLA. He has written extensively in the fields of modern Jewish intellectual and cultural history, with a particular interest in the history of Jewish historiography. He has previously served as Robert N. Burr Chair of the History Department and as director of the UCLA Center for Jewish Studies.
Email: myers[at]history.ucla.edu
Ann Major
Center Administrator

Ann Major came to UCLA after a successful career as a costume designer in the entertainment industry, during which she created designs and supervised the costume departments for many films and television programs and served on the Executive Board of the Costume Designers Guild. After deciding to change careers, she attended UCLA, serving as the Editor-in-Chief of Epoche (the journal for the Center for the Study of Religion) and graduating summa cum laude with B.A. in the Study of Religion. Ann now works in the History Department as the Assistant to the Chair and the Administrator for the Luskin Center for History and Policy, where she manages the Center's administrative and programmatic activities.
Email: ann[at]history.ucla.edu
Lindsay King
Program Associate/Program Coordinator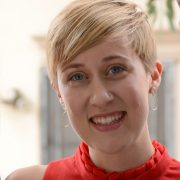 Lindsay is a Program Associate/Program Coordinator with the Luskin Center for History and Policy and a Ph.D. candidate in the UCLA Department of History.  Her research concerns the contributions of Jews to non-Jewish journalism in 19th-century Vienna, and she explores the politics underlying the professionalism of journalism as expressed through gender, class, and religious difference.  Her work with the Luskin Center for History and Policy focusses on assisting the Center Director and Administrator with program planning and coordination.
Email: lindsayking[at]ucla.edu