From Student Politics to Capitol Insurrection: The Intensification of Extremism at UCLA and Beyond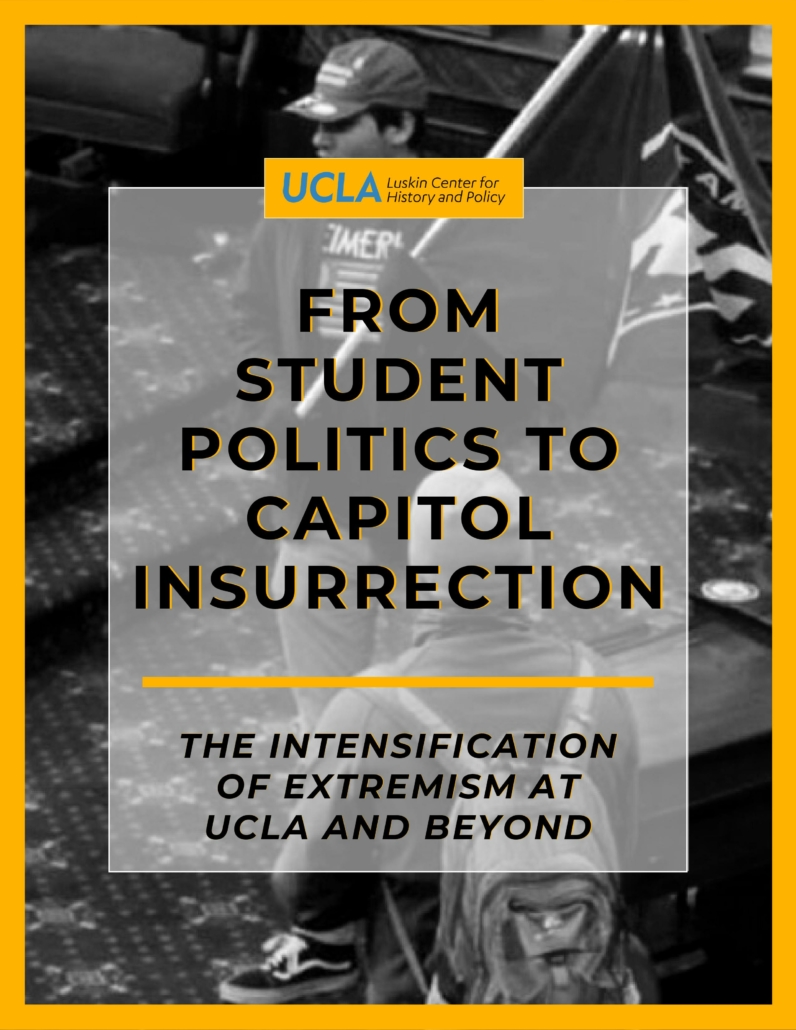 On January 6, 2021, hundreds of far-right protestors, many of them wearing white nationalist clothing and insignia, stormed the U.S. Capitol building. On February 16, UCLA student Christian Secor was arrested for his participation in the riot.
This report tracks the intensification of this extremist activity on national, state, and local levels, and tracks how white nationalism made its way to the UCLA student body. It was researched and written by a team of UCLA undergraduates and recent graduates – as a follow up to a report on white nationalism in Southern California that LCHP released last year. The authors are Grace Johnston-Glick and James Nee (National section); Lacy Green and Gavin Quan (State section); Brandon Broukhim and Talla Khelghati (UCLA section). It was edited by Erin Onarecker.
Read the report [HERE].