In Memoriam: Martin Wachs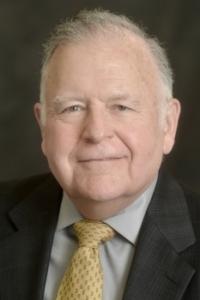 The Luskin Center for History and Policy mourns the death of Professor Martin Wachs, distinguished professor of urban planning and beloved colleague and mentor to generations of students. Marty Wachs served as an LCHP Research Fellow in 2020, heading a research team with UCLA graduate students Peter Sebastian Chesney and Yu Hong Hwang that explored the past and present of traffic congestion in Los Angeles. He and the team were featured in an October episode of Then & Now in which he spoke about his life and career (listen below).
We were honored to work with Marty over the last year and a half, and send our heartfelt condolences to his family. He will be sorely missed at LCHP.
Find the UCLA Newsroom article about Dr. Wachs' life here.